Paperless business practices are no longer an option but contemporary imperative when digitization of documents and processes is a precondition for market competitiveness.
Business without paper – Paperless
Conducting paperless business often seems farfetched. Large quantities of paper and cartridges often comprise the purchase orders of medium-sized and large companies.
But the paperless office is no longer just a futuristic concept, but reality. Get to know the paperless business process implemented across business systems by a growing number of entrepreneurs.
What is Paperless?
The paperless office pertains to the process of significant reduction in paper business. Reduction refers to both internal and external documentation as well as correspondence.
For example, invoices, letters, instructions or procedures in print are usually slower way of reaching the recipient, compared with its digital counterparts. This is especially noticeable within larger companies. Paperless business processes are designed to improve established procedures in areas where the paper documents pose a limitation.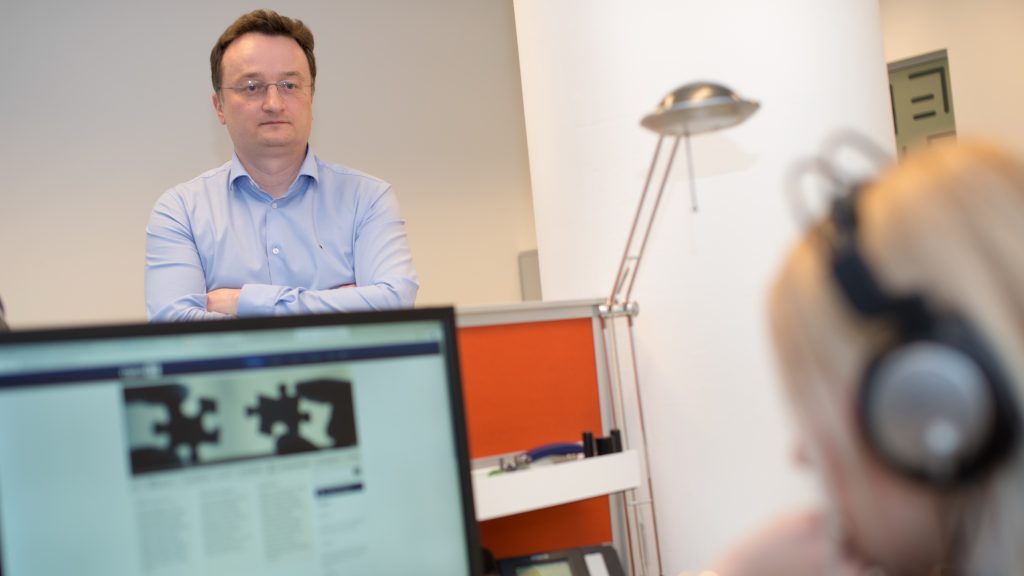 Paperless in my company – is it already?
Technological advancement was made inevitable by digitalization of documents. Due to the potential difficulties during initial adoption of new business models, users are sometimes reluctant to implement changes. However, business optimization noticeably improves efficiency over a very short time span. The only important estimation is assessing the right moment to modernize business processes.
Certain factors indicate it is time to change business procedures. First is the protraction of business processes due to the lack of automation. Standardization of business documents from templates is hindered proportionate to the number of employees taking part in the process. Printed or electronic documents will be standardized regardless of the number of handlers. Another indicator are the potential inconveniences to your clients stemming from hindered flow of invoices and other documents. Even the slightest inconvenience in the procurement process can encourage business partners to seek better service elsewhere.
Finally, business processes should be regarded objectively. For example, if you deal with non-standardized documents featuring limited permission rights employees navigate with difficulty, it is time to modernize business process.
The benefits of a paperless office
Digitized document traffic positively affects various business elements. Primarily, digitalization reduces the overall costs as well as full scope of the documentation while fostering enlarged and secure flow of data.
Savings generated from postal expenses, general expenses, and storage space can also prove significant.
The benefits of a digitized business processes will be particularly advantageous to smaller retailers, and most of all, market competitors.
If your company takes part in public bidding processes, you are surely acquainted with the electronic billing platform concept. The platform enables electronic billing while enhancing public orders, certificates, and other related documents.
Digitization of the process greatly facilitated and accelerated dealings with public administration. Using unique forms of e-documents and its secure dispatch is yet another useful feature offered by the same platform.
The course of the Paperless process
Transition to an electronic cash registers and invoices does not pose as introducing paperless office. Modernization is not purely reduced to introduction of paperless business processes; it encompasses the modernization of internal procedures. An external company can audit your business processes, analyze and detect inefficiencies and assist in implementing changes.
Choosing high-quality IT solutions that will improve your business while not turning into an additional burden, is a paramount. In choosing that solution you will be assisted by experienced professionals who understand your unique requirements of your business.
You can find more information on partner's web site Infinite Sp.z.o.o.