Automatization of ordering A1 home internet services in Croatia
It's true… Just a few clicks separate you from the super-fast internet!
You no longer have to go to the store, pull the 10m cable to the place that suits you best, or drill the wall you painted this summer. You need to order your Homebox service, plug in your device and surfing can begin.
What do consumers want?
The user desires to go less into physical stores and make purchases from the comfort of their home.
Taking these wishes into consideration, we have created a webshop that makes it easy to purchase the service without additional activities, calls, paperwork, etc.
The implementation of the webshop took 4 months, and for our users, we enabled a simple and fast process of purchasing with a modern design, created in cooperation with partners – Netgen and Locastic.
How did we do it?
We have implemented a fully automated sale of internet services through the webshop.
From the comfort of their home, every user can order their unlimited internet, ie Homebox, in a few minutes.
All you need to do is go to A1.hr, choose a Homebox package, complete your online order, and wait for the mailman!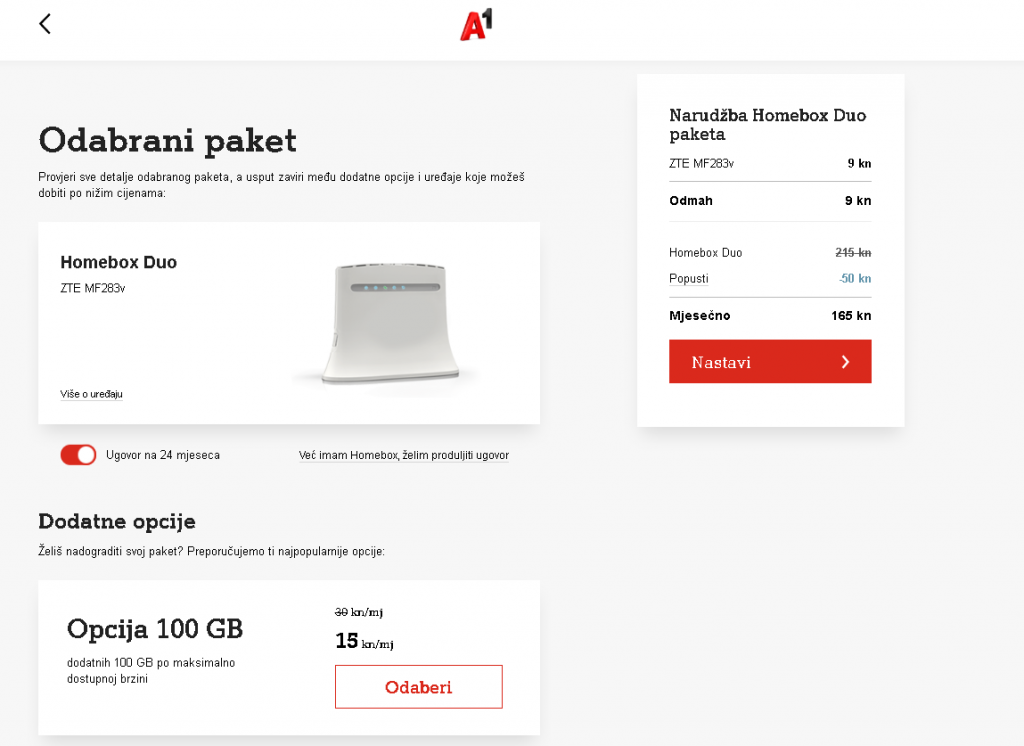 When the package arrives at your address, place the device in the desired location, plug it in and work is done. Super-fast surfing can begin. Your service is automatically activated upon receipt of the package!
What makes this approach unique, special?
1. A1 webshop is the first in Croatia where it´s possible to order and activate the Homebox service…. without going to the store, phone explanations, emails and additional activities.
2. Entering a cell phone number displays personalized offers – specially created offers or benefits just for you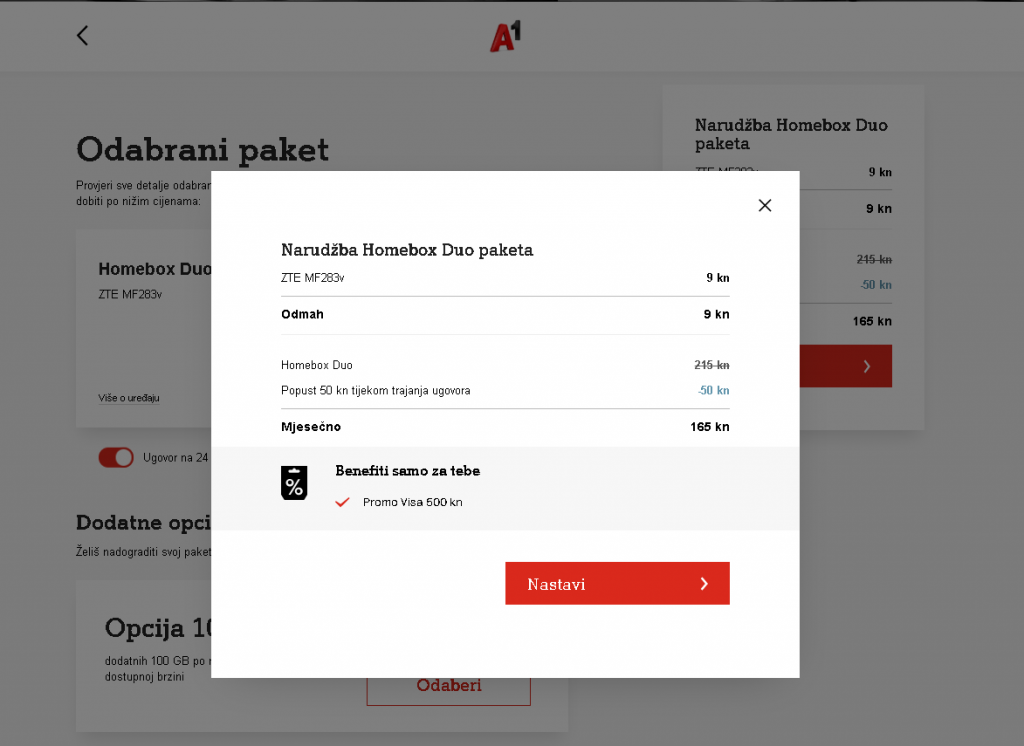 3. Fully automated process – Selection, purchase and activation take place online at one place, in just minutes
4. There is a possibility of concluding a contract, ie subscription through Webshop, as well as the extension of an already contracted subscription without signing the contract
2012. we implemented fully automated webshop for ordering mobile subscription services.
Then, at the beginning of 2019, we automated the sale of subscription services for the Tomato brand (on the new Intershop platform), and a few months later we launched the Homebox project and the implementation of a fully automated webshop for A1 Croatia.
Results are positive and users are satisfied, and we look forward to our next project!