Exciting announcement: Groupe Trenois – our first customer in France!
OptimIT has recently signed a significant B2B ecommerce partnership with an important customer – Groupe Trenois!
Why this partnership is a significant milestone for us at OptimIT
We had the privilege of working closely with Intershop on the B2B ecommerce project in France. Their expertise and reputation laid the foundation for our partnership with Groupe Trenois. Our ecommerce development team continues to provide the highest level of service and innovative solutions.
Our collaboration with Groupe Trenois to boost their B2B solution is an exciting new project that we can not wait to implement. We have always been eager to take on new challenges and apply our expertise in B2B ecommerce development.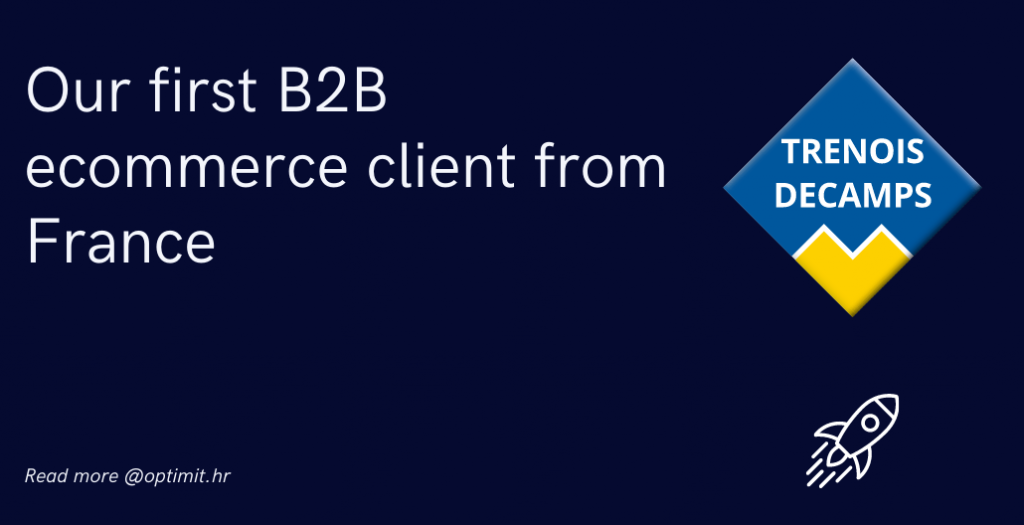 The importance of the new project
Groupe Trenois, known for its excellence in hardware industry and technical supplies (professional equipment in the construction), is one of the most established players in the market. The company is known for its first-class products and excellent service, which perfectly matches our own values at OptimIT.
Working with Groupe Trenois allows us to demonstrate our capabilities and open up new opportunities for growth and success. This is further proof of our ability to handle complex projects for industry leaders and provides us with valuable insights into the unique challenges and opportunities of B2B ecommerce solutions.
Working with Groupe Trenois provides the opportunity for a long-term business relationship. This partnership opens doors for future projects and potential referrals.
Conclusion
This partnership allows us to showcase our capabilities, broaden our horizons, and underscore our commitment to delivering the best Intershop-based B2B solutions. We are grateful for the trust Groupe Trenois has placed in us and look forward to a successful collaboration.
Stay tuned to learn more about this exciting project where together we will bring Groupe Trenois' vision to life!
If you are aiming to establish an online presence and to enhance your ecommerce capabilities, our tailored solutions are designed to meet and exceed your expectations.
Feel free to reach out to us at info@optimit.hr to discuss your project or to ask any questions you may have.