What can a company gain using electronic invoices (e-invoice)?
More and more often you can meet with the proposal to replace the traditional invoice with its electronic counterpart, i.e. e-Invoice.
Why do companies encourage you to switch to an electronic invoice?
Do they see it as a way to reduce costs? Yes.
Does the use of e-invoices save valuable time? Yes.
Do customers also benefit from e-invoices? Of course.  
Remember that each electronic invoice has the same legal value as a paper document.
This means that situations, where postal invoices were delayed or did not arrive at all, can be forgotten. The same applies to the continuous search of a stack of office binders for a specific document. All thanks to the transition to e-invoices which in 2008 – 5% of Polish enterprises used, while currently over 25%.
Benefits of using e-invoices:
Using e-invoices reduces the waiting time for bills. The electronic document at the time of issue goes to the provided e-mail address.
The convenience of archiving. Electronic invoices, unlike traditional invoices, do not take up space in the office.
You protect the environment by choosing e-invoices.
Accessibility from anywhere. After logging in to your mailbox from anywhere, you will be able to view the received document.
e-Invoice improves business processes in the company. If you find a specific document, you don't need to flip through a pile of papers – keeping a computer database of all invoices will speed up and improve searches, which will save valuable time.
Lowering costs. By sending invoices in electronic form to contractors, the company saves on printing the paper invoice and the costs of the parcel.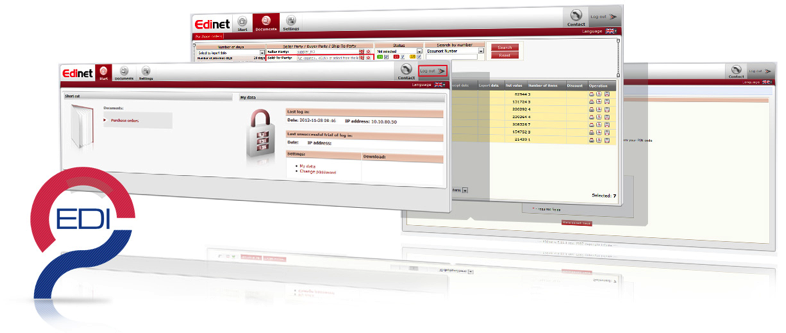 Infinite IT Solutions has prepared Infinite e-Invoice Suite solution which streamlines the shipping process by generating it to a .pdf format and sending it directly to the email address provided.
An electronic invoice in a company is an increasingly popular way to securely manage electronic documents. Its biggest advantage is the significant decrease in distribution costs. Electronic invoices have a high delivery efficiency and are environmentally friendly. The group of companies replacing the traditional e-Invoice envelope is constantly growing. Also, their customers expect the option of receiving e-Invoices, which is more convenient than storing paper versions.