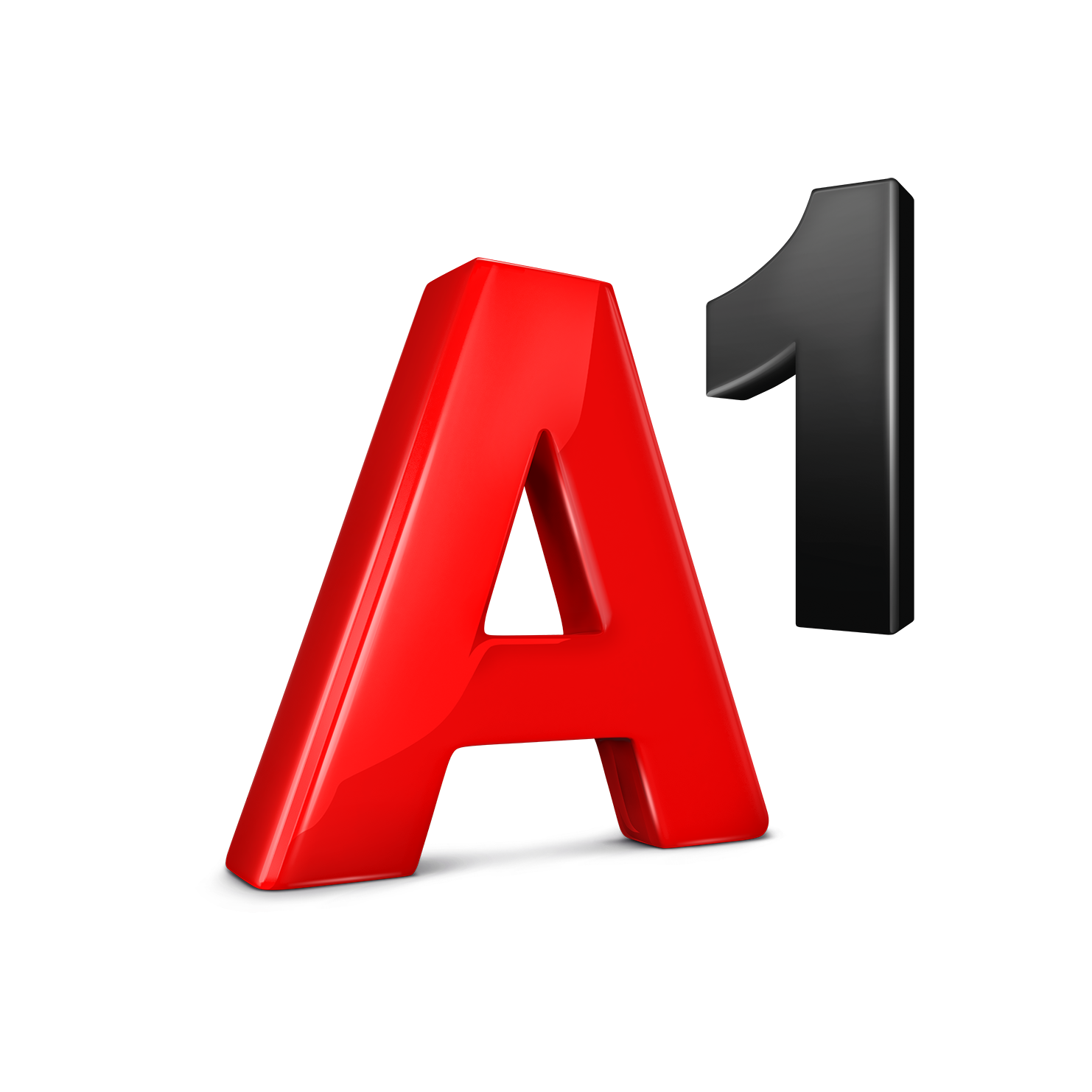 A1 Macedonia Webshop
After successful cooperation with A1 Croatia, we continued with A1 projects, but this time for A1 Macedonia. Our final product was a completely innovative A1 Live Shop for over 2500 products and several new features. As additional customer support, there is now an A1 Guru chatbot, available 0-24h.
Ideja, tko, što
Online sales have increased in all parts of the world, especially in telecommunications.
A1 Macedonia recognized this growth and decided to respond to market demand by creating an automated Webshop. To make business more efficient, they also automated the process of ordering and processing orders.
The idea was to provide users with easy access to products, search for information and additional benefits through a simple interface.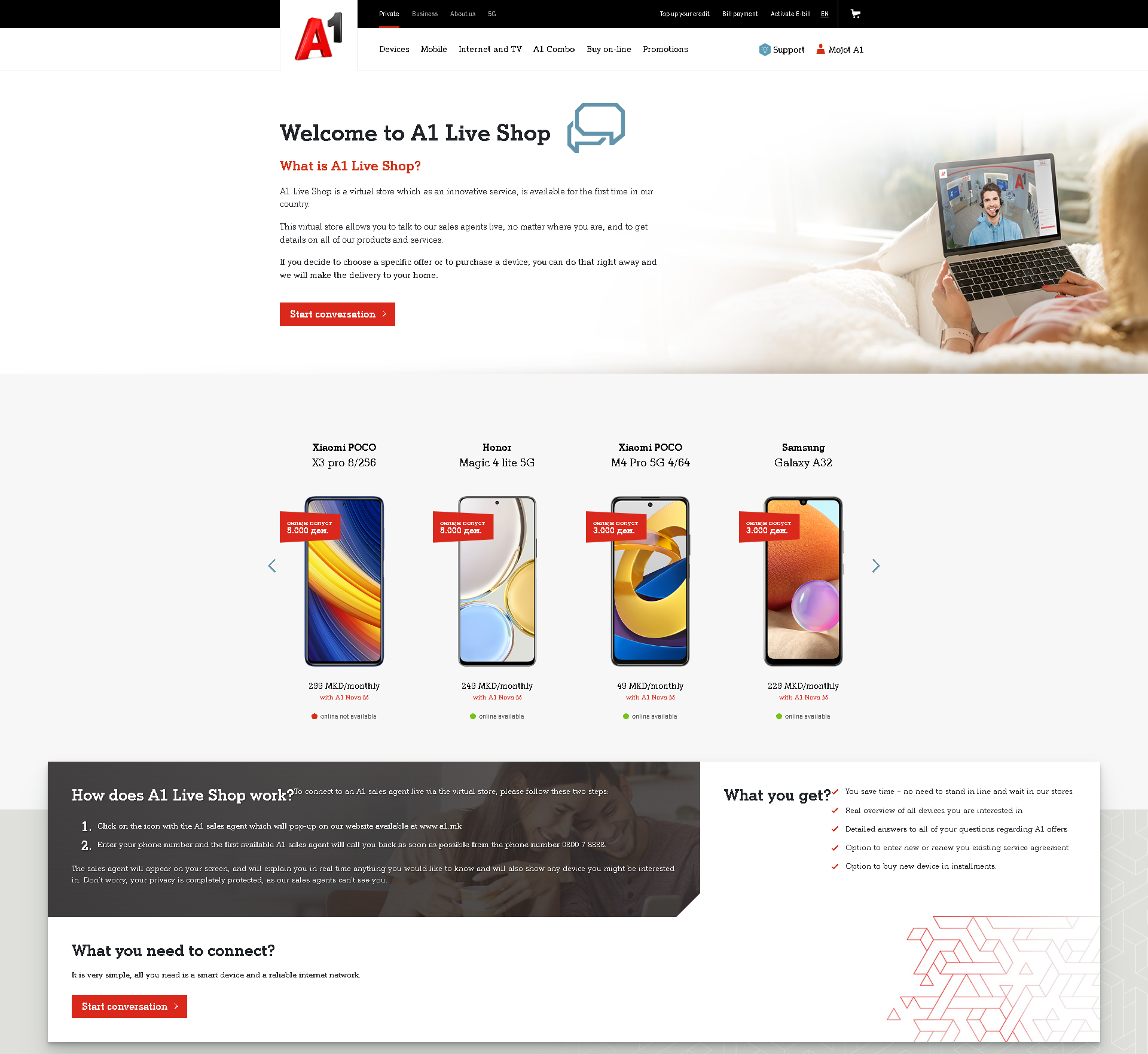 Izazov, cilj
The tasks set were:
design and implement an automated Webshop for A1 Macedonia
design and implement additional benefits for users
automate the somewhat outdated way of ordering and processing orders
Every project has challenges, and in this one we could list the following:
study the market in Macedonia well, opportunities and possible obstacles
speed up and automate the somewhat outdated way of ordering and processing orders, while not jeopardizing the current procedure
enable a webshop with over 2500 products, a page in 3 languages and a chatbot in 2 languages
The end goal was to facilitate online sales and increase sales results through a simple and user-friendly interface.
Our experiences with international clients helped us with these challenges, but every market is separated and always has its peculiarities.
Strategija, tehnologija, rješenje
A1 live shop was created and implemented in one year and what makes it extra is the detail that this kind of Webshop is available for the first time in Macedonia!
Over 2500 products are in the same place with several new possibilities regarding offers, contracts and customer information.
Clients can now easily find the products, compare them, ask for an offer, extend the contract or talk with the agent or the chatbot.
The client that has several phone lines can now:
extend all contracts at once
divide the budget per phone
choose the specific contract in which they need changes
A1 Guru chatbot is an additional benefit for users available from 0:00-24:00, in Macedonian and Albanian. Users can now request information, new device recommendations, bill payment details etc.
The automated way of ordering and processing orders is now also a part of A1 Macedonia, which speeds up the entire purchase process.
When a client orders a new line or buys a device, his order is automatically sent to A1 business systems and forwarded to the warehouse.
Shipment delivery note then goes to the logistics department, and all procedures are done through the system.
Overall implementation of the project lasted one year. As in the case of A1 Croatia, this Webshop was based on Intershop platform.
To get the most effective visual identity and user-friendly interface, we cooperated with our long-term business partner Krik studio.